Undergraduate Social Housing Thesis Project, led by Professor. Jason Carlow, 2018. Partner: Sarah Al Adayelh
Based on a critical urban analysis of Sharjah's industrial zones, specifically focused around mobility for vehicles and socio-economic mobility for workers, Urban Loop Hole is a proposal for greater symbiosis between architecture and infrastructure.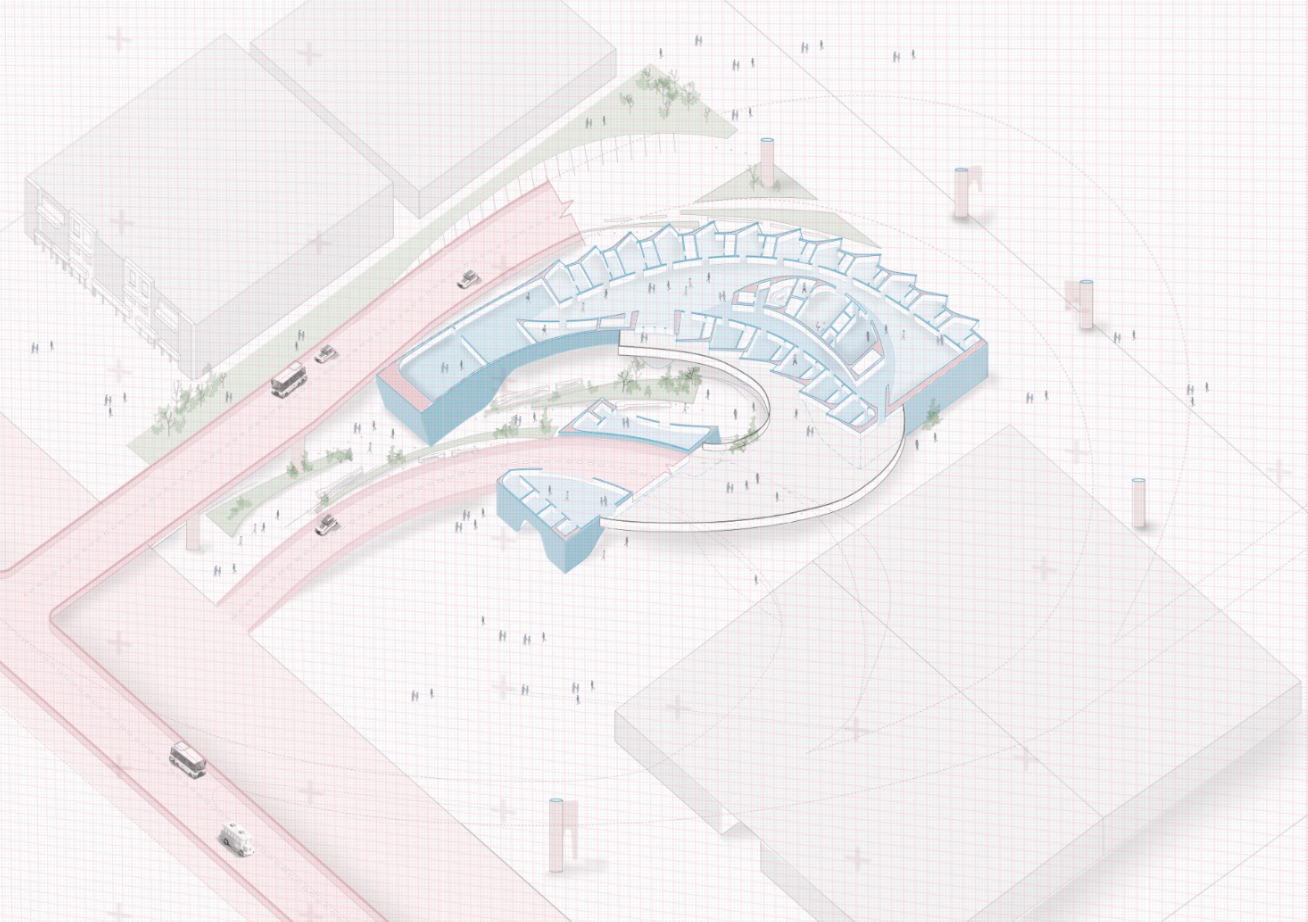 By integrating housing and new public amenities within new layers of elevated roadways, the project not only improves vehicular mobility within the site, but uses a large-scale investments in vehicular infrastructure as a platform to offset the cost of social infrastructure.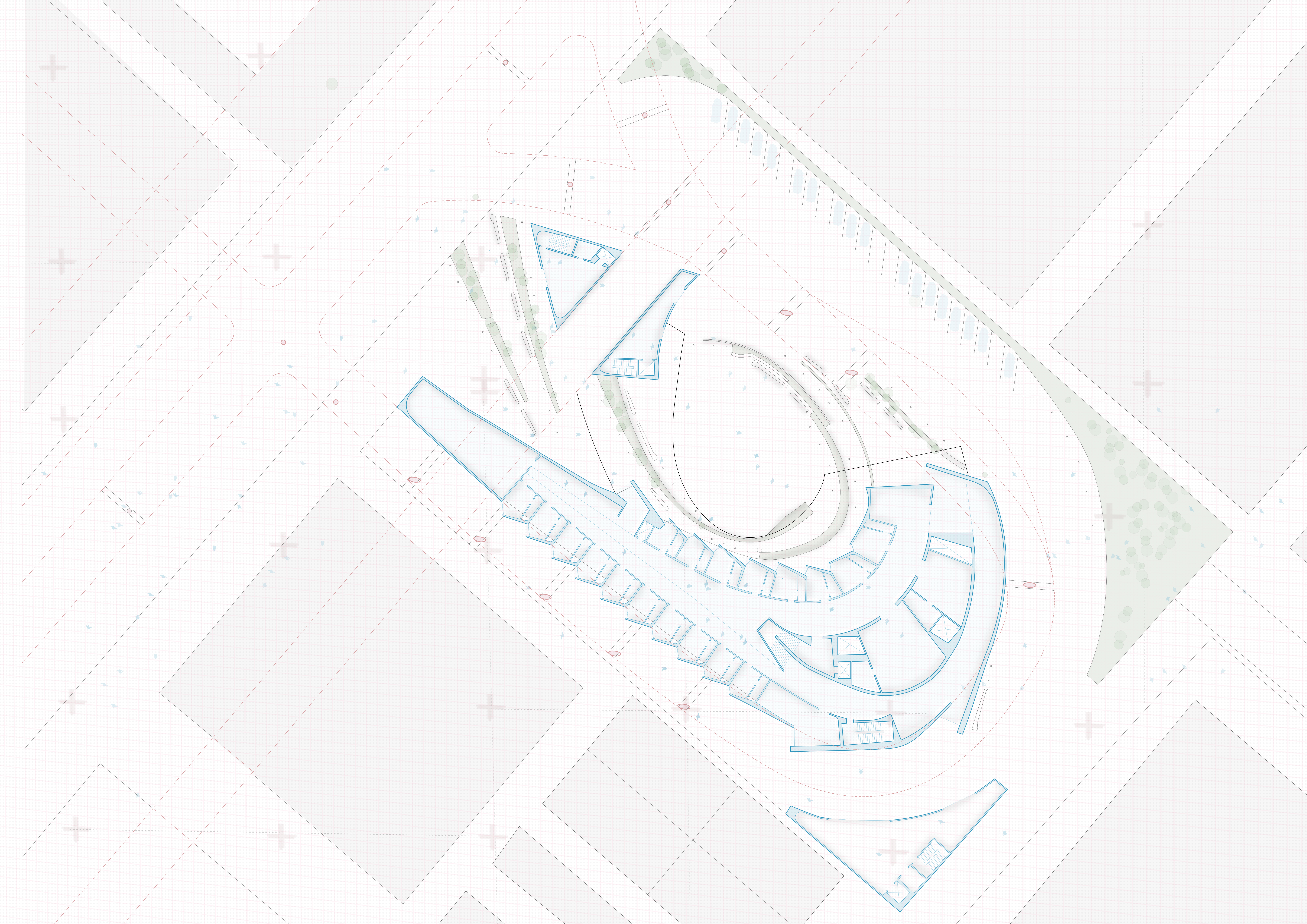 By elevating roadways and embedding looping, highway off-ramps into new buildings on vacant industrial lots, the project is able reclaim the existing ground level as public space.

Situated above, below or adjacent to the roadways, the architectural geometry and building typology of the housing is adapted to the curvature of the curving ramps.