We see the triennial writ large as a critical node in the production of architectural knowledge: a networked collection point of intellectual exchange. In like manner, the syllabus exists as an agent of intellectual exchange. We posit the syllabus as a powerful pedagogical tool. The syllabus maps out a certain terrain of research, makes theoretical and political claims, and aggregates texts and thinkers; all in order to pass knowledge from one person to another. Here, Curricular Exchange is an experimental arena. While we are attempting to render public material that is often trapped behind institutional walls or pay walls, we understand that the sharing of these syllabi does not solve issues of access to education, but rather pulls at their seams.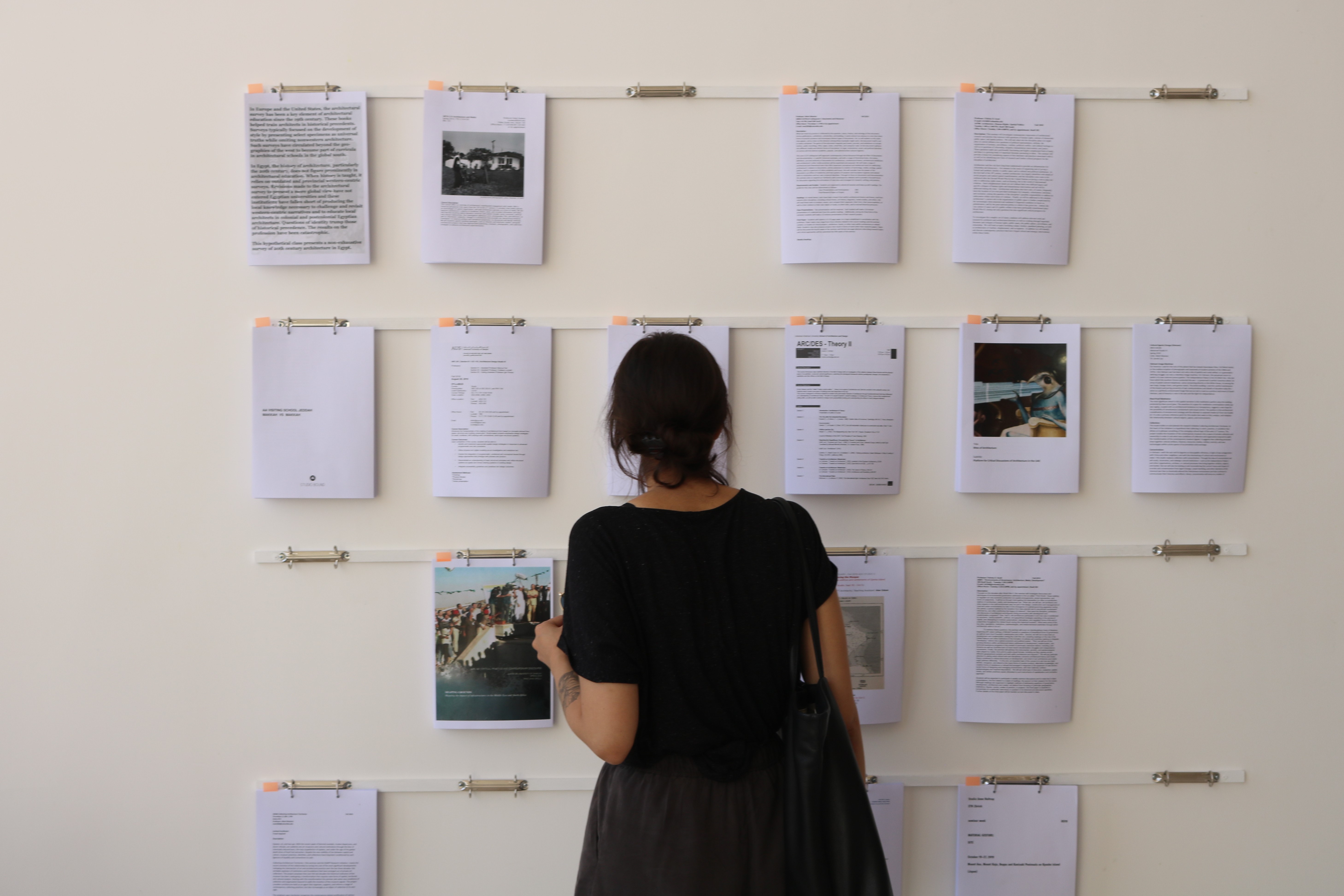 Looking at these documents at the inaugural Sharjah Architecture Triennial is a way into the larger intellectual choreography around the Triennial and an understanding of where traditional systems of exchanging knowledge fit into and fall short of their aims.

Syllabi are a materialization of labor and creativity. They represent a hardfought path in the difficult process of passing knowledge between people when we are so often failed by language, among other barriers. The syllabus presents a cogent opportunity to grapple with these many questions, and this installation distills the many spheres and pressures on the syllabus into its carbon form

The syllabi are exchanged through the form of a sibling transactional document: the paper receipt. By wearing this costume, the syllabus is signed as proof of transacted value, and the receipt becomes site of intellectual exchange itself.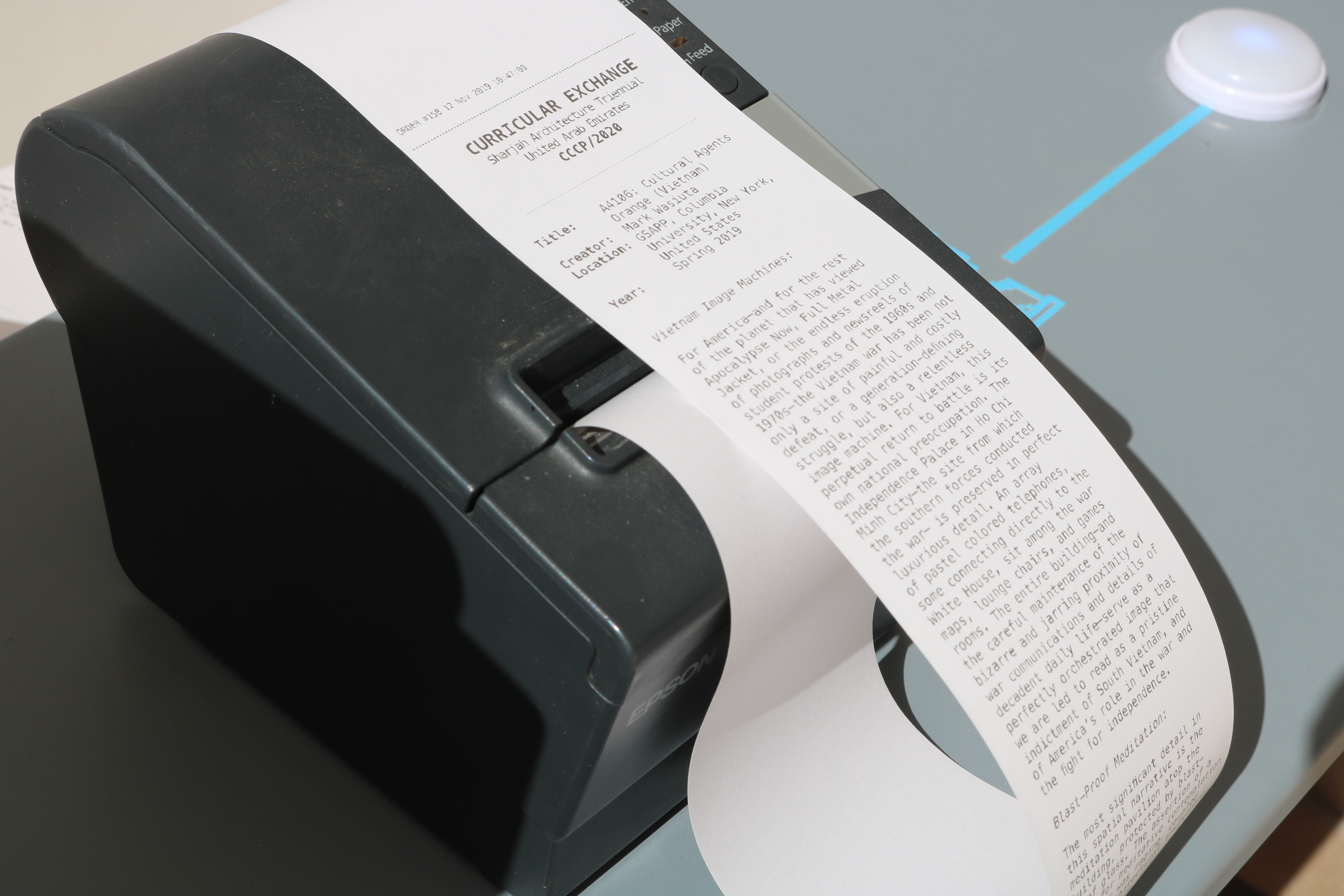 Our installation produces a portrait of the intellectual territory of the Triennial as refracted through the lens of the syllabus, in all its tensions. We recognize that language intersects with the privileges associated with race, region, nation, education, and class. Language often constitutes exclusions and inclusions to knowledge. Our installation hopes to operate within the difficulty of such issues and push at their limits.
Please submit syllabi, questions, and comments to 2020cccp@gmail.com.

CCCP/2020 is a research collective composed of students in the Critical, Curatorial and Conceptual Practices program at Columbia GSAPP. Its research focuses on the circulation of knowledge and the barriers to it.
participants: Fernanda Carlovich, Axelle Dechelette, Francesca Johanson, Zoe Kauder Nalebuff, Emma Macdonald, Isabelle Tan, Alexandra Tell, Jose Luis Villanueva, Chenchen Yan